Salwar kameez has been a popular choice among women of all age groups. But in the modern days, the trend is changing with many people opting to buy unstitched salwar kameez online, instead of choosing readymade or tailor-made clothing. A good thing here is that you get various options when you plan to buy unstitched suits like linen unstitched suits, anarkali suits, dhoti style kurta, parallel salwar, cotton unstitched suits online, and many more. They're all available on the market and you can shop easily online without any hassle.
Reasons to Buy Unstitched Suits Online 
Tailor it the way you want - The most important reason behind the growing popularity of unstitched suits is that they can be tailored according to personal taste, requirements, and body types. This is even useful for women who like to customize their clothing as per their specific taste like to flatter their curves in a modest and appealing manner. You can choose to make the suit with a tight, casual, or formal style as per the occasion and the length of the kameez too.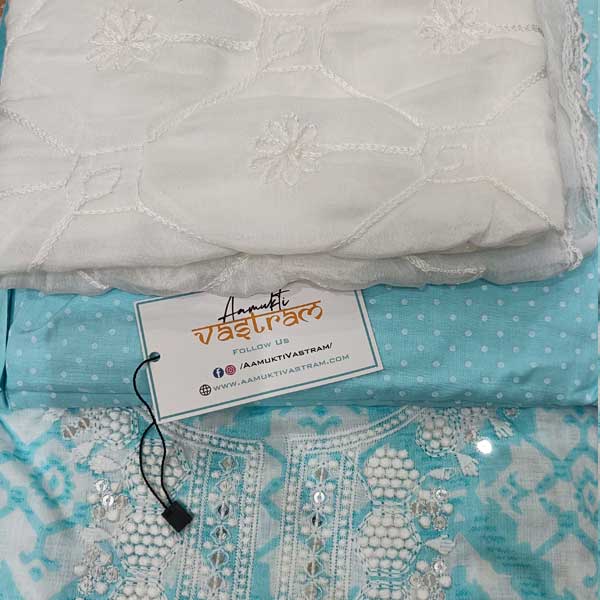 Easier to experiment - This is another advantage of investing in 3 piece lawn suit unstitched is that you have an opportunity for experimentation and variety. You will have the freedom to choose the cut and style as they can be customized to match personal tastes. You do not have to deal with any kind of question of an odd fit or unflattering cut as even the width of the neckline can be altered to perfection. You can easily make them loose or tight, casual or formal as per the occasion.
Multiple options to choose - When you have the option to buy unstitched suits online, you will have multiple options to choose from. For example, you can pick from options like cotton silk suits unstitched, linen unstitched suits, etc. So, you can pick the type of material as per your choice or the season.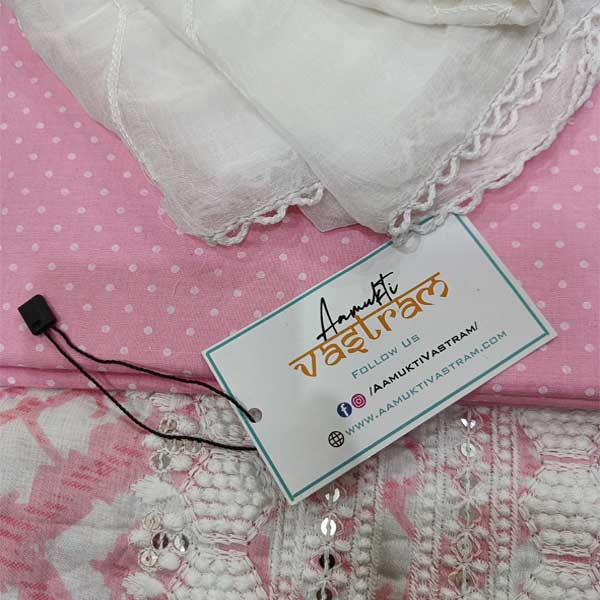 Cost Effective - When you opt to buy cotton unstitched suits online, you can save a lot of your money than investing in ready-made clothing. You will have the option to buy various types of luxurious fabrics such as linen, cotton silk suits unstitched, etc. And you can also mix and match different fabric styles can easily without any hassles. There are many online platforms where you can buy unstitched salwar kameez online to get the fascinating varieties of designer unstitched salwar kameez, made of expensive fabrics.
Q: What is the best fabric to buy for unstitched suites?
A: The choice of fabric depends on your specific style or requirement. For example, you can buy linen unstitched suits or cotton silk suits to match your style and preference. So before placing an order, make sure to check out the different options available to make the right choice.
Q: What is the difference between unstitched and semi-stitched?
A: It is very common for people to get confused between semi-stitched and unstitched suits online. A semi-stitched dress is a half-stitched dress and the only thing left open is the side seams, which can be adjusted as per the bust size. On the other hand, unstitched means the dress will have to be stitched completely. You can buy unstitched salwar kameez online to get the dresses stitched by opting for customized stitching service.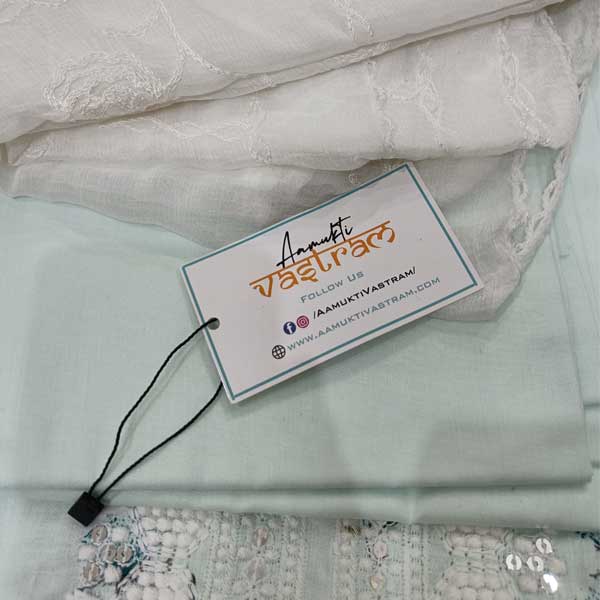 Q: What is the meaning of Semi-stitched Salwar Kameez?
A: As the name suggests, a semi-stitched fabric means suits in which styles have pre-defined sleeve length, dress length, sleeve style, and neck styles.
Final Words
Buying unstitched salwar kameez is just like shopping for outfits for office wear or for a special date that you can get without any hassle and then customize as per your specific taste. They are the perfect choice for special occasions like festivals or weddings, especially when you want to stand out from the crowd.